Welcome to Cariodontal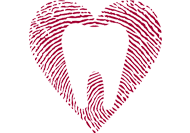 At Cariodontal, we identify issues in your mouth and body by designing a personalized and effective holistic wellness treatment plan that supports your overall health, prevents further damage to your teeth, and restores a healthy smile.
Our patients come from all over the tri-state area to see Dr. Jonathan Richter and his talented team of general dentists, periodontists, prosthodontists, implant and functional restoration specialists, cosmetic and holistic dentists, and dental hygienists for the best of integrative holistic oral care. We deploy a personalized approach for every one of our patients, in which we consider the health of the entire body and how this relates to your oral health.
Our goal is to improve your oral and overall health, and prevent disease. Our approach to dental wellness gives us the ability to identify issues before they progress into serious conditions. Our entire team is determined to provide our patients with the safest, most natural and least invasive approaches in dental care, and use non-toxic and bio-identical materials that support the balance of your individual health.
We also understand the importance of your mouth functioning properly — which ultimately supports oral and overall wellness. Dr. Jonathan Richter is one of a few in the tri-state area who is a skilled, dual-trained holistic periodontist (gum disease specialist), prosthodontist (an expert in restoring teeth), and an expert in implant dentistry. His unique skill set not only drives the best in functional restoration, but gives him the ability to lead his team to deliver the best outcomes for his patients.